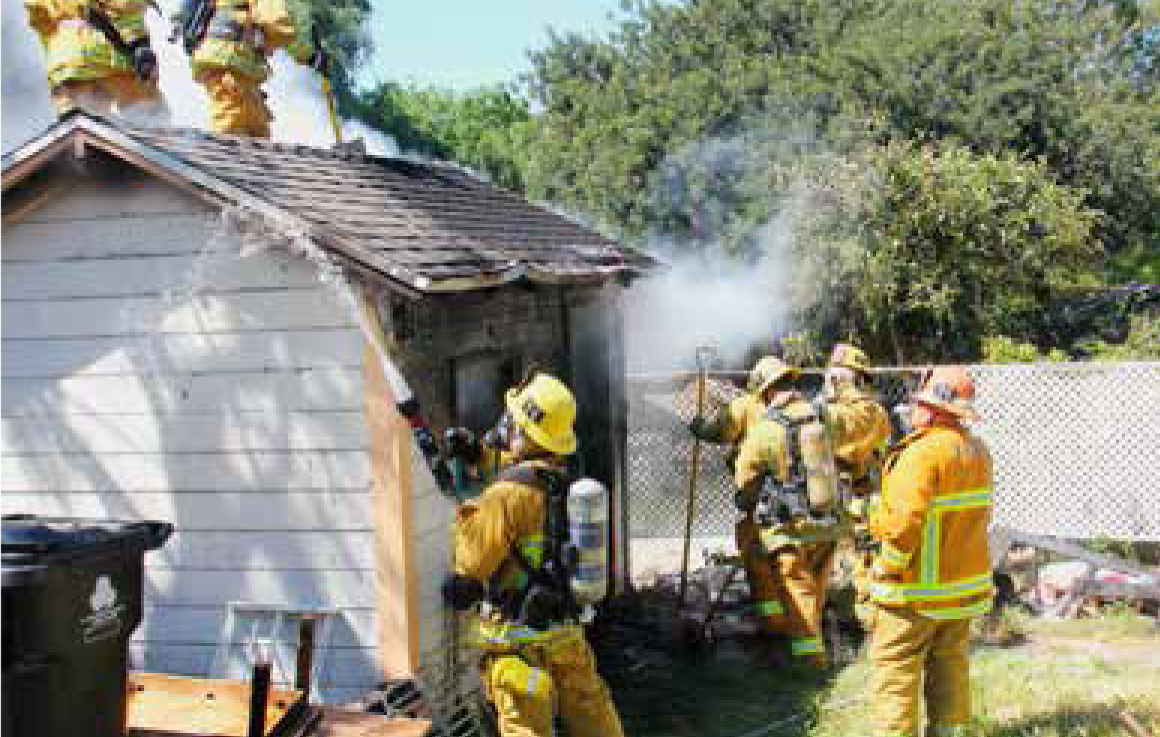 LAFD Fire Captain II Kris Larson had her first Tujunga structure fire last Thursday morning at 10451 Tinker Avenue.
As Captain of the "A" shift, Larson has the honor of being the highest ranking female African American captain in the Los Angeles Fire Department (LAFD) and brings with her 25 years of experience. Her previous assignment was as a member of the Panorama City Drill Tower 81 Instruction Cadre.
As the only female officer on the drill tower staff, she was well respected by her fellow instructors and the recruits that were going through the 20 week fire academy.
In last week's fire, Engine & Truck 74 arrived on the scene within five minutes of being notified and quickly put out the fire without any damage to surrounding vehicles and structures.