by David DeMullé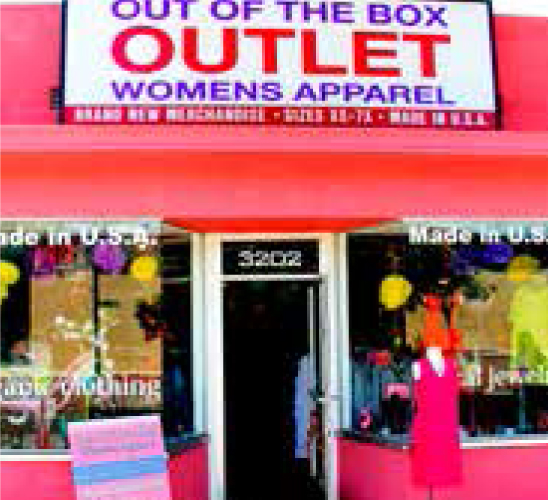 We got a chance to visit a high-end boutique that has great clothing starting at $30. and lower.
It's like walking into a rainbow and leaving with a pot of gold when visiting Out Of The Box!
What is remarkable about this shop is that all the clothing is: completely new and 100% American made.
They use all natural fabrics; cotton and linen, with no synthetics. All their products are machine washable, dryer safe and no shrinkage.
Out of the Box carries sizes Xs – 7x in one-of-a-kind items that are AFFORDABLE!!
As we walked through the shop we saw a large variety of clothing and jewelry to choose from. Unlike other clothing stores that I've seen, Out Of The Box carries items for all the seasons of the year at all times. New shipments arrive every other day in store!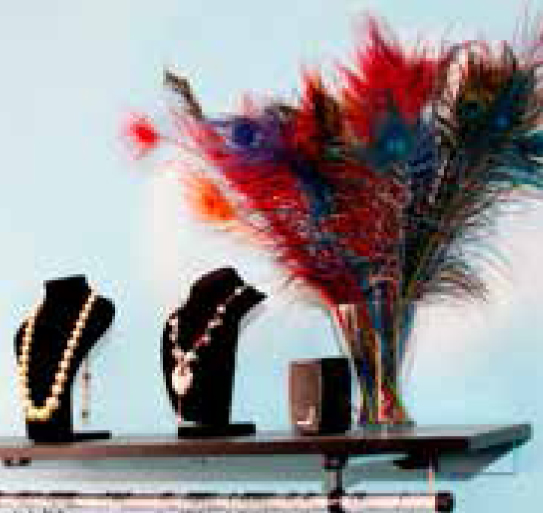 You could actually come in being dressed one way and leave with a whole new outfit from head to toe.
Out Of the Box is your high-end boutique at outlet prices. Everything including the jewelry is handmade locally. Local jewelry designers come in weekly to match up their handmade jewelry with the clothing. By joining the mailing list on their Web site or in-store you'll be notified of new merchandise and receive coupons as they arrive.
Out Of The Box offers complimentary personal styling: walk in and get adorned from head to toe at no additional charge. What makes this store even more special is that all of the merchandise is made locally in Sun Valley. Furthermore, they are all "designed," cut, sewn, dyed, washed "in house" and pressed at high heat.
Another fun thought is that they have wine and cookies at the store daily in case if you feel like enjoying a glass of wine while shopping. The atmosphere at Out Of The Box is wonderfully relaxed and there is always someone on hand to help with putting together the perfect outfit.
Out Of The Box carries breathable 100% American cotton, cupro, linen, French terry to just name a few. Susie the owner proudly stated, "We offer over 200 new styles each season in a variety of colors!" As a man I liked it, you as a woman will love it.
Out Of The Box Outlet is located at 3202 West Magnolia Blvd. in Burbank, CA 91505. For more information, please call (818) 239-2256.