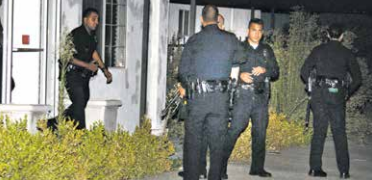 An anonymous call came in on October 8 around 8:15 p.m. saying that they saw someone breaking into the Mekhitarist School offices.
LAPD officers responded and a LAPD helicopter lightship was assisting them to check out the building and to see if anyone was still inside.
Nothing was reported stolen but there was more than $1,500 damage in broken windows and doors.