A Sacramento single mother and National Guard Specialist received a brand new roof courtesy of the Owens Corning Roof Deployment Project.
When Monika Pulido returned from her recent deployment in Kuait, she discovered that her roof was badly damaged. A tarp was pulled over the home to keep the rain from pouring in.
Quotes from local roofing companies amounted to upwards of $13,000 and Pulido simply couldn't afford the work that desperately needed to be done to keep her and her family safe.
When she heard about the Owens Corning Roof Deployment Project, Pulido submitted an application and was chosen over dozens of other families. The project use labor provided from local vendors in order to help military families all over the United States.
In this case, Owens Corning provided the roofing materials and Cal-Vintage Roofing donated the labor.
"A roofing project is a lot of money, so we wanted to help a family that is in need of a roof," said Michael Devaney of Owens Corning.
Lisa Mazzuca Perry of Cal Vintage Roofing commented, "When we heard about the program we got really excited. We feel we need to give back to the men and women that serve in the military and this is a great way to show that we do care about our vets."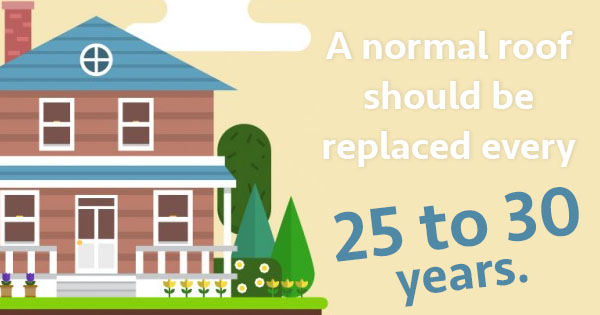 It is important that a roof be replaced every 25 to 30 years. Unfortunately, not all homeowners can afford such a pricey project. As a solution, many people simply install a new roof on top of the existing roof; however, roofing experts estimate that doing this can reduce the lifespan of a roof by as much as 20%.
Roofs can require a lot of maintenance, but when a homeowner is away on deployment, home repairs are often overlooked. At times, this can put family members left behind in a dangerous situation. That is why Owens Corning developed the Roof Deployment Project – to support the troops that so bravely serve our country, and their families.