Just days before his inauguration, Donald Trump publicly called out the director of the CIA for being behind the wave of false news about him that repeatedly hit the press in the final weeks before he took his oath.
Ever since the Internet media company Buzzfeed published a 35-page-long dossier full of unverified allegations against the president, Trump has been on a rampage trying to get to the bottom of these reports. The dossier included information about Trump performing lewd acts with prostitutes back in 2007, but most importantly relayed information that Russia interfered with the presidential election and that Trump knew about it but did nothing to stop it.
Once the dossier went public, Trump took to Twitter to call out CIA director John Brennan as the leader behind the personal attack. In his tweet, Trump likened this action to something Nazi Germany would approve of.
Intelligence agencies should never have allowed this fake news to "leak" into the public. One last shot at me.Are we living in Nazi Germany?

— Donald J. Trump (@realDonaldTrump) January 11, 2017
These tweets come in response to Brennan's appearance on Fox News, where he spoke on Trump's impulsiveness throughout his entire campaign. But Brennan did not hold back once he read Trump's accosting tweets and made it clear that the president-elect crossed a line in accusing the agency not only of blackmail but of comparing them to a fascist regime.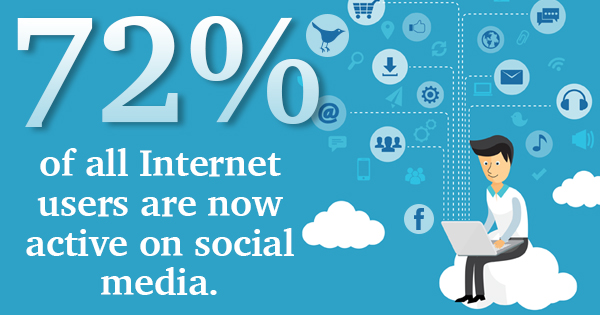 "Tell the families of those 117 CIA officers who are forever memorialized on our wall of honor that their loved ones who gave their lives were akin to Nazis," Brennan responded to the Huffington Post. "Tell the CIA officers who are serving in harm's way right now and their families who are worried about them that they are akin to Nazi Germany. I found that to be very repugnant."
Brennan also rejected the notion that he leaked the dossier, even though he admitted to having read its content before it was published.
The idea of spreading fake news is especially dangerous because of its sheer reachability due to social media. Considering that about 72% of all Internet users have social media accounts, fake news can spread like wildfire even before we realize it is fake.
Adding to this, about 50% of all mobile phone owners use their device as their primary Internet source, meaning that these news stories can be at their fingertips within seconds.
As one final reply, Brennan aimed to make it clear to Trump that even if he wanted to release this fake news, it is not his job to do so. He specified that it is the FBI's job to investigate reports into Trump's ties to Russia, not the CIA's.