Ever since the early days on the campaign trail, President Trump has blamed large pharmaceutical companies for taking advantage of the American people by monopolizing the markets with their high medication prices.
In fact, in these divisive political times, making pharmaceutical companies a scapegoat is a popular pastime for politicians on both the right and the left.
At the end of January, Trump even made a public statement saying these companies "get away with murder" and that the government should be able to bid on competing products. This would make it easier for Americans to find prescription drugs at more affordable prices, without having to settle for high costs put in place by many drugmakers.
Adjusting the costs of these prescription drugs is a matter Trump continues to work on diligently, according to his Press Secretary Sean Spicer. Trump has even suggested having the government negotiate for better drug prices for Medicaid recipients. Since 1965, the Medicaid entitlement program has helped millions of low-income Americans gain access to health care, although many expensive prescription drugs aren't covered.
Despite what his fans or opponents have to say about this controversial policy in the making, Trump's point about outrageous medical pricing does hit home. Expensive drug prices have a huge impact on almost every American family. About 48.5% of Americans have used at least one prescription drug in the past 30 days, meaning half of the nation has to deal with expensive medical prescriptions and price hikes. They even have to pay thousands of dollars out of pocket in order to cover what their insurance won't, causing a huge financial setback for many Americans.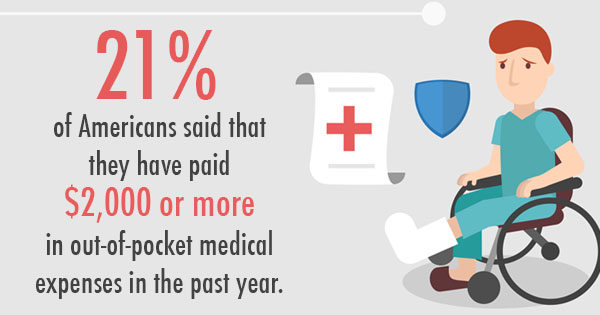 So, in order to rebuff the president and enhance their image, large pharma companies are fighting back using one of President Trump's most powerful tools: television. Specifically, these companies are using TV commercials to bolster their image.
The image rebranding will be led by Washington Lobbyist group the Pharmaceutical Research and Manufacturers of America. Their first goal is to spend tens of millions of dollars on television advertisements throughout the next five years in hopes of changing the minds of Americans nationwide. These commercials hopefully will show another side of the industry, one that is all about scientific research and development instead of the money-hungry villains they are made out to be.
CEO of PRMA Stephen Ubl explained to Bloomberg that they are not treading softly for this ad campaign.
"We are going on offense. We are launching the most comprehensive campaign we've ever embarked on."
The campaigns will include ads quoting the Dylan Thomas poem "Do not go gentle into that good night" and will show pictures of doctors, patients, and researchers refusing to give up on making the industry better, more efficient, and cost-effective for all.
There will also be print ads distributed nationwide with the message "Magellan and Columbus explored new worlds. But nothing like this." These ads will be put in place immediately in order to reach as many Americans as they can. After all, the big pharma businesses aren't going anywhere anytime soon, and they want to express that they are here to benefit American consumers.
This industry is a crown jewel of the American economy, Ubl believes.
"We have a great story to tell and we're going to start telling it."
Image Source: Bankers Fidelity