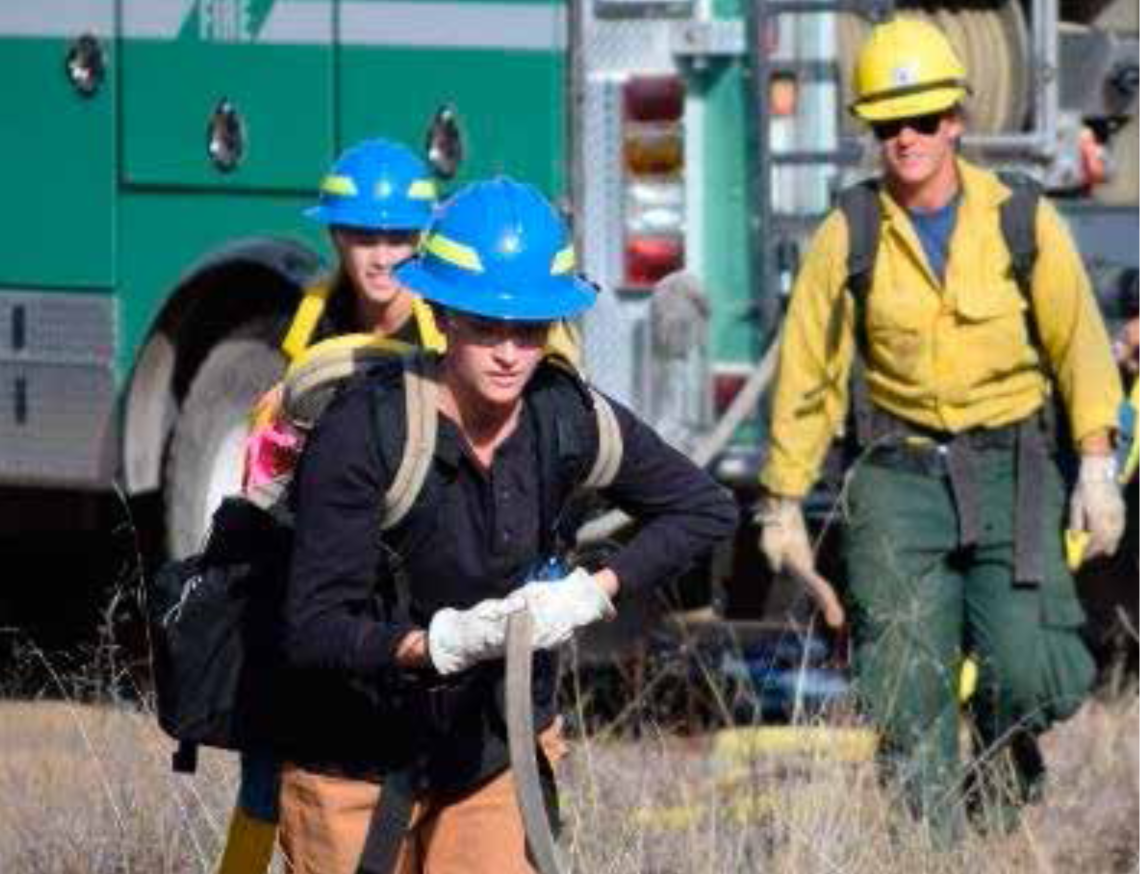 U.S. Forest Service fire management officials announced today that they are seeking women candidates to attend the 2017 Women in Wildfire Basic Training Camp. The fire training camp is designed to prepare woman for entry-level wildland firefighter jobs throughout the pacific southwest and northwest regions of the United States.
The training camp will train women on basic firefighting techniques and fire behavior, give hands-on training on fire suppression equipment, and will introduce trainees to the Incident Management System. The camp will challenge trainees in field exercises structured for trainees to apply what they have learned in wildland field environment.
The Women in Wildfire Basic Training Camp is structured to provide leadership skills, enhance critical thinking skills, and promote professional development. Upon completion participants may compete for entry level wildland fire positions with the U.S. Forest Service and with other wildland firefighting agencies throughout the United States.
The Women in Wildfire Basic Training Camp begins Monday, June 5 and ends Friday, June 9. This five-day, four-night camp will be hosted on the Angeles National Forest. Those selected to participate will receive pay for the training and for the fitness test portion of the camp. Lodging and meals are provided. Participants must pass the federal firefighter's work capacity test at the arduous level prior to start of the training if they are selected for the camp. Information on the work capacity test is included in the outreach and in the application.
To apply for Women in Wildfire Training Camp, please visit the Web site: www.fs.usda.gov/angeles.
The mission of the U.S. Forest Service, part of the U.S. Department of Agriculture, is to sustain the health, diversity and productivity of the nation's forests and grasslands to meet the needs of present and future generations.
The agency manages 193 million acres of public land, provides assistance to state and private landowners, and maintains the largest forestry research organization in the world. Public lands the Forest Service manages contribute more than $13 billion to the economy each year through visitor spending alone. Those same lands provide 20 percent of the nation's clean water supply, a value estimated at $7.2 billion per year.
The agency has either a direct or indirect role in stewardship of about 80 percent of the 850 million forested acres within the U.S., of which 100 million acres are urban forests where most Americans live