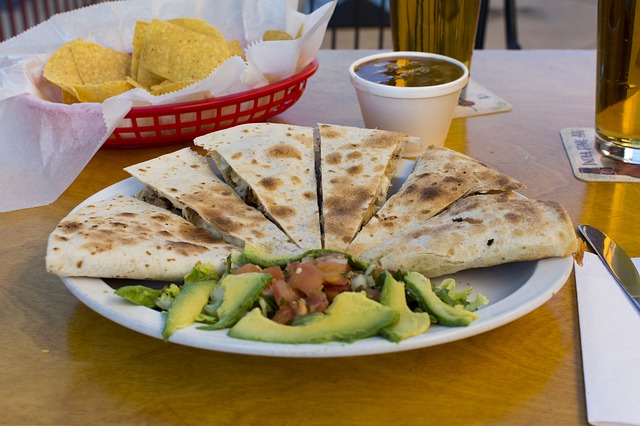 "Because in 61 years, we've never had this happen. So we thought, why wait? Let's just fix it — make sure everything is perfect. And show the community how much we believe in our business and cherish our customers."
These noble words were spoken by Christy Vega Fowler, owner Casa Vega, a renowned Sherman Oaks Mexican restaurant. After becoming infested with cockroaches, Casa Vega had to temporarily shut down prior to Cinco De Mayo, and most recently, Fowler made the decision to shut down the restaurant to speed up renovations to the kitchen and dining room, according to the Los Angeles Daily News.
Fowler says that she considers the shutdown to be a "sign from God." A minor kitchen remodel has an average return on investment of 82.7%, but she just wants to create and maintain the best environment for her faithful customers, which have included major celebrities such as Kim Kardashian, Charlize Theron, Jennifer Aniston, Sandra Bullock, Anthony Hopkins, and the late Michael Jackson.
It was initially the Los Angeles County Public Health Department that decided to shut down the establishment after seeing just two cockroaches in a freezer, which Fowler blames on a broken pipe. While 20% of homeowners surveyed cited termites as their main pest concern, cockroaches are typically the main concern in restaurants and other establishments that necessitate cleanliness. Each year, roughly one out of six Americans (or 48 million people) gets sick, 128,000 are hospitalized, and 3,000 die from foodborne diseases, keeping any place that serves food as clean as possible is the best way to prevent pest infestations.
However, sometimes circumstances arise that are out of owners' control, perpetuating the need for not only a pest control service but a full-on renovation. This incident is just one of them. The upgrades, which are estimated to cost $250,000, weren't meant to be completed until Labor Day.
Casa Vega has shut down voluntarily just one other time in its more than 60-year history. The occasion? The Northridge Earthquake in 1994. However, like any dedicated establishment, it reopened its doors the very next day.
Still, Fowler admits the nine-day closure has taken a serious financial toll.
"We're dying," she said. "It's a big hit for us, to close down. It's a big financial investment. It's been 61 years. It's about time.
Despite the unfavorable circumstances, Fowler is confident that Casa Vega's comeback will leave customers just as satisfied with their Mexican cuisines.
"It's a joyous occasion, a very joyous occasion," she said. "We are excited for this. And we hope the public is excited. It's a very positive thing."