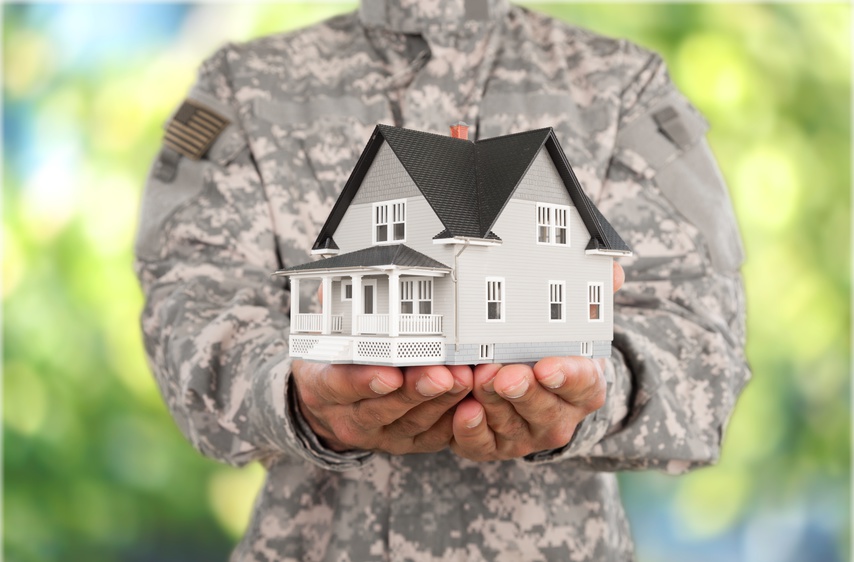 Since its inception in 1944, the VA Home Loan program has helped more than 22 million veterans own homes of their own. But not all veterans take advantage of the program, which offers a home loan with no down payment and lower closing costs.
Some veterans either don't know about it or chose not to take advantage of it. In the case of the Morongo tribe of Southern California, it was a case of the latter, at least until recently.
Just this last week, the Morongo tribe became the first Southern California tribe to take advantage of this loan program. Tribal leaders reached out to make an agreement with Department of Veterans Affairs to allow the loan to apply to qualifying tribal veterans. The agreement is to use the loan to buy, build, or refurbish homes on reservation trust-lands.
Morongo Tribal Chairman, Robert Martin, spoke at a ceremony at the Morongo Tribal Council Chambers after reaching the agreement with officials from the VA.
As reported by Banning-Beaumont Patch, Chairman Martin said:
Historically, securing a home loan has always been an extremely difficult process for Native Americans, and it's exponentially harder if the property is located on reservation land…This agreement will help ensure that our tribal veterans who have honorably served in the U.S. military will be able to purchase, construct, or improve a home for their families and that the terms of that loan will be fair.
The VA's agreement with the Morongo Tribe is hardly the first partnership of its kind. Beginning in 1992, the Native American Veteran Direct Loan program has helped veterans buy, build, and improve homes on federal trust land.
According to the VA website, before a Native American veteran can receive a VA home loan for a property on tribal lands, their tribe must first enter into a Memorandum of Understanding with the department. In most cases, eligible veterans can borrow up to $417,000 with a low, fixed interest rate.
However, the department also notes that a Memorandum of Understanding is not necessary for Native American veterans to apply for normal VA home loans. The MOU only becomes necessary if the property is located on tribal land. Because some mortgage lenders will not work with borrowers looking to purchase reservation homes, the veterans loan is an attractive and important option.
The terms of eligibility for this loan are similar to the terms given to veterans that are not Native Americans, with a few exceptions. The applicant must be a military veteran that is a tribal member, or the spouse of one, and have had sufficient time in military service. The home being financed must be on trust or allotted land, and it must be the veteran's primary residence.
And, as with virtually all home loans, they must also have a satisfactory credit rating and a reliable source of income to meet their repayment.
Native Americans that obtain the loan will benefit with no down payment, no private mortgage insurance, and a competitive interest rate now set at 4.00%.