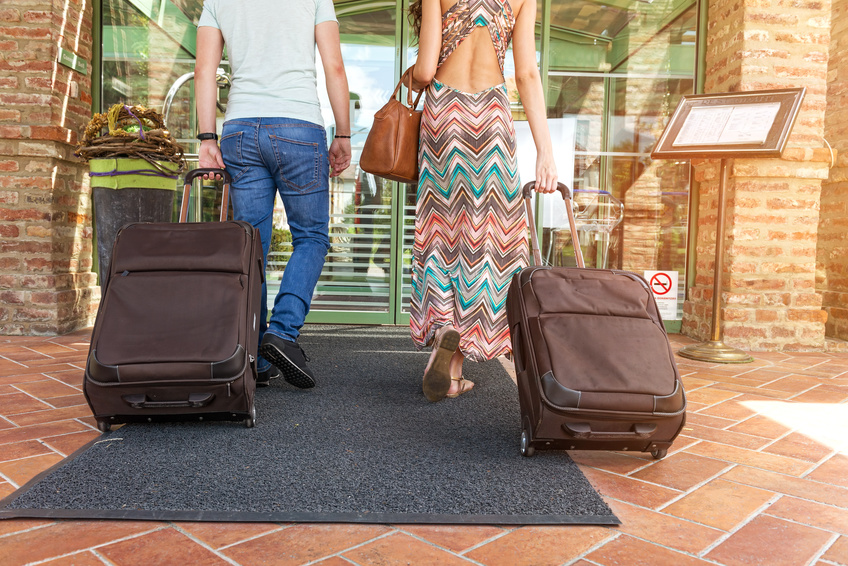 Going to the beach on a warm and sunny day is, the majority of the time, a great experience. It doesn't matter if it's to just relax in the sun or to go for a swim in the ocean, most people love a beach vacation. And that's a fact that isn't lost on Allegiant Airlines.
The airline, which gains a large amount of its business from budget flights to Las Vegas, recently decided to spread its wings and start building a resort on the beaches of Florida. Allegiant announced their plans for real estate development on Tuesday, August 29, after more than 18 years of flying price-conscious vacationers to Vegas and similar leisure spots.
The company's plan is to build a massive 22-acre resort compound with a hotel, condominiums, bars, and restaurants, all along the Florida Gulf Coast. The real estate offshoot from their main company will be called "Sunseeker Resorts" and have a 75-room hotel and 720 condo units. The condo units will, according to the spokesperson, range from $650,000 to $1.1 million, based on size.
The property is expected to be finished in late 2019 or early 2020 and will include the largest private-resort swimming pool in North America. The airline isn't pulling any stops in their ambition to be the next best thing in the world of vacations and leisure. This, of course, is perfect for the majority of Americans, around 60% of whom prefer to relax on their vacations. It can be expected that the pool will receive a lot of visitors.
Construction on the resort is to begin by mid-2018, and the resort is going to be placed under the guidance of John Redmond, a former Las Vegas hotel executive who currently works as the president of the airline.
"This is an amazing opportunity for us because our airline caters to nothing but leisure customers," said Redmond.
However, investors in the company are worried about the costs of the project, which are estimated to be upwards of $600 million. This concern is not unwarranted, as many airlines that attempt to branch into the hotel business have ended in failure. Airlines like United, American and Pan American airlines all attempted it in the past.
"Virgin and JetBlue are doing something different, but we've mostly seen failure when airlines get into the hotel business," said aviation consultant Mike Boyd, president and CEO of Boyd Group International. "You'd think it's a perfect match, but it's not. It's hard enough to run an airline without the extra stress of building a new hotel on top of it."
However, despite these warnings, plans for the hotel are underway, and a blueprint with the room and pool dimensions has already been laid out.