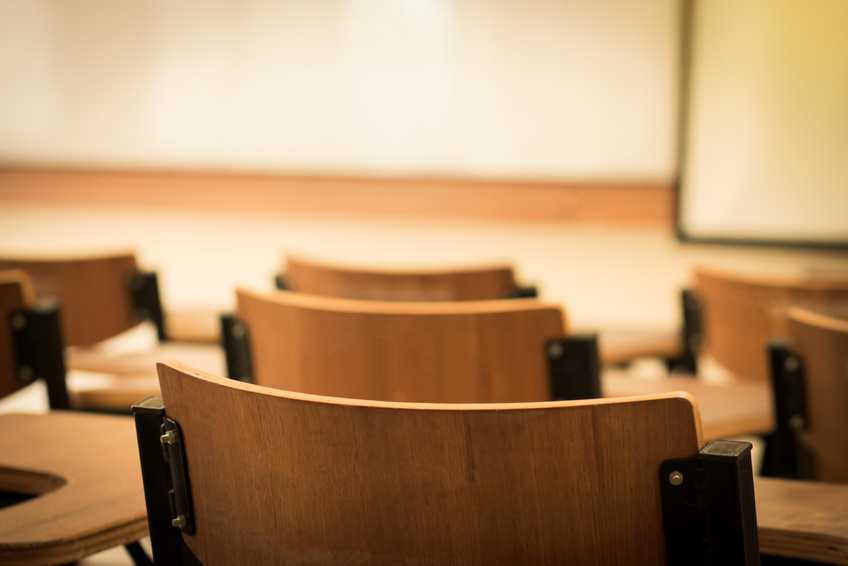 Education is currently a hot topic in the United States. People are constantly talking about what is being taught in schools and what is happening once parents send their child into the classroom.

There have been several changes, both positive and negative, in the education system since the early 1970's. In fact, since the first Special Education law was enacted in 1977 the total number of children and students served has gone up by 81%. Teachers have been able to focus more on their students in private schools as compared to public schools (in a public school, the student/teacher ratio was 16.1 in 2013.) There have also been some major developments in terms of immigrants and U.S. education.

It was previously thought that immigrants, particularly Hispanic individuals, weren't able to assimilate well into American society. But now, that could be farther from the truth.

According to the Hechinger Report, Harvard political science Professor Sam Huntington said descendants of immigrants wouldn't be able to fit in as well as their ancestors once did. However, a new study conducted by two economists from the University of Texas at Austin and the University of Colorado analyzed data from a survey done by the Census Department and the Bureau of Labor Statistics. Their research found that U.S. immigrants are actually pretty well-educated. A paper from the National Bureau of Economic Research said most immigrant groups came to this country with high levels of education or their children born in the United States were able to meet or exceed the level of a typical American student.

Stephen Trejo, one of the co-authors and an economics professor at the University of Texas, spoke with the Hechinger Report regarding the problem everyone once thought immigrants had.

"Overall, there's not really a problem with immigrant integration," Trejo said. "By the second generation, the children of immigrants have more education than a typical American. The only groups that haven't caught up are a handful of Hispanic groups and they're sizeable. But it's not all Hispanic groups."

According to Migration Policy, there were more than 437 million immigrants in the United States in 2016. In terms of how much education each immigrant had when they came over, African immigrants of both genders actually surpassed Europeans in terms of how much education they received before immigrating.

First-generation Mexican immigrants who came over had less than 10 years of education, but second-generation immigrants had 12.7 and 12.9 years for both women and men, respectively. Data has shown that Mexican-Americans didn't take their education further in older generations. Unfortunately, that causes educational progress to come to a halt.

In order to bridge the gap of integration between Hispanic citizens and other Americans, some believe the answer is education. Trejo is one of those people.

"Closing the remaining educational gap between Hispanics and other Americans should be a key component of any effort to hasten such integration," Trejo said.