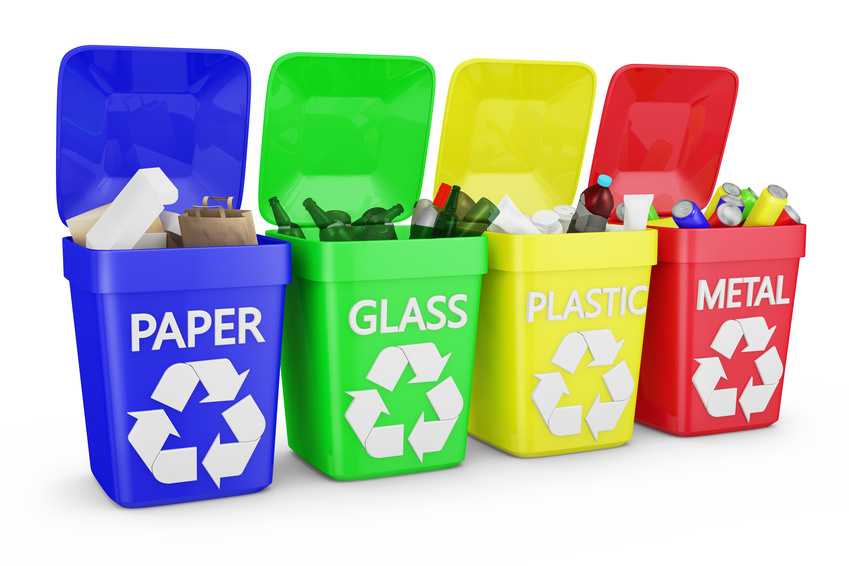 As concerns over climate change continue to rise, Environmental Reader reports that recycling company TerraCycle and office supplies retailer Staples are expanding their zero-waste recycling initiative to the United States.
The recycling program, initially launched in Canada in 2014, allows customers to recycle a variety of materials, including food wrappers, cleaning supplies and accessories, writing utensils, e-waste, and packaging supplies.
The process involves offices and households filling a designated box with recyclables, then mailing it to TerraCycle with the prepaid shipping label.
The company will then process the materials into a number of new items, such as benches, bicycle racks, watering cans, and more.
As of now, TerraCycle has globally re-purposed over 2.5 billion pieces of food and beverage waste, office or school supplies, electronics waste, and other items difficult to recycle.
Even though an estimated 94% of Americans have access to recycle plastic bottles and another 40% can recycle other plastic containers, many people still don't have easy means to recycle many of the items accepted by TerraCycle.
The collections have already raised more than $7 million through reclamation programs for U.S. charities and schools. The Zero Waste receptacles are sold on Staples' website for $82.99.
These efforts from TerraCycle and Staples could become an essential factor in recycling electronic waste, especially considering that Best Buy announced they will be charging a $25 fee to recycle televisions and computer monitors, according to Minnesota Public Radio News.
This charge is a fairly large increase from the $10 fee previously required.
While other products, such as batteries, ink cartridges, computers, and printers, can still be recycled by Best Buy free of charge, the electronics giant said that the fee for TVs and computer monitors is necessary to cover increased handling and recycling costs.
However, Best Buy says that their current motive is not to profit off of these changes.
Their goal has been to break even on electronics recycling but "we're not there today," said Best Buy Vice President of Public Affairs and Sustainability Laura Bishop.
By the end of 2015, the company had recycled 14 million pounds of electronics just in their home state of Minnesota.