Any couple getting married in 2017 can expect an average of 165 guests for their big day. But with the help of one animal therapy center, that number can increase by two.
Mtn. Peaks Therapy Llamas and Alpacas is a nonprofit organization that has decided to introduce their friendly animals to the world of weddings. Alpacas and llamas are quite sociable animals, so their handlers have created a whole new experience for brides and grooms looking for an unforgettable wedding day.
The process is simple. Those getting married in either Portland, Oregon or Vancouver, Washington can request two alpacas or llamas for their wedding, which will arrive at the venue dressed up as a bride and groom. The llamas, named Smokey, Rojo, Jean-Pierre and Diego, and the alpacas, Smoky, Napoleon, and Andre, are dressed up to complement the couple getting married and are meant to provide a memorable experience for all involved in the reception.
After all, what beats an alpaca selfie?
Mtn. Peaks explained to the Huffington Post that every member of their herd is friendly, personable, and can easily handle large crowds and guests of any age.
Not only that, but all the proceeds from booking these fluffy friends go towards Mtn. Peak's therapy and animal education program. However, these adorable guys are not guaranteed if one of them is having an off day.
"To avoid undue stress for our animals, we may not be able to fill requests which would require us to travel during peak traffic times," their website explains. "We also may have to cancel event appearances where there is the possibility of extreme heat, ice, or snow."
For those that can't book Jean-Pierre or Napoleon, there may be another option. Earlier in March, a couple went viral for bringing a "unicorn" to their reception. The couple had a white miniature pony with a pink and blue mane, a unicorn horn, and sparkles show up to their wedding, which made for quite the photo shoot and impromptu petting zoo.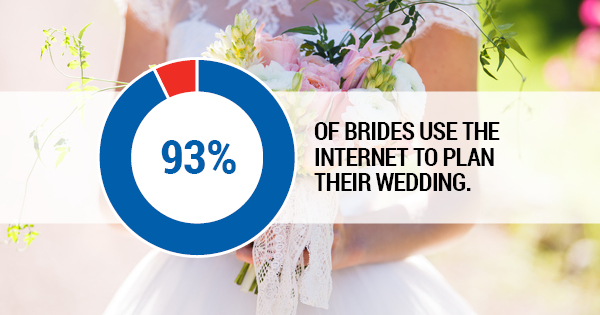 Considering that the majority of weddings are researched online, these fuzzy guests are just the latest sign that the Internet has created new ways for couples to bring memorable experiences to any wedding event.