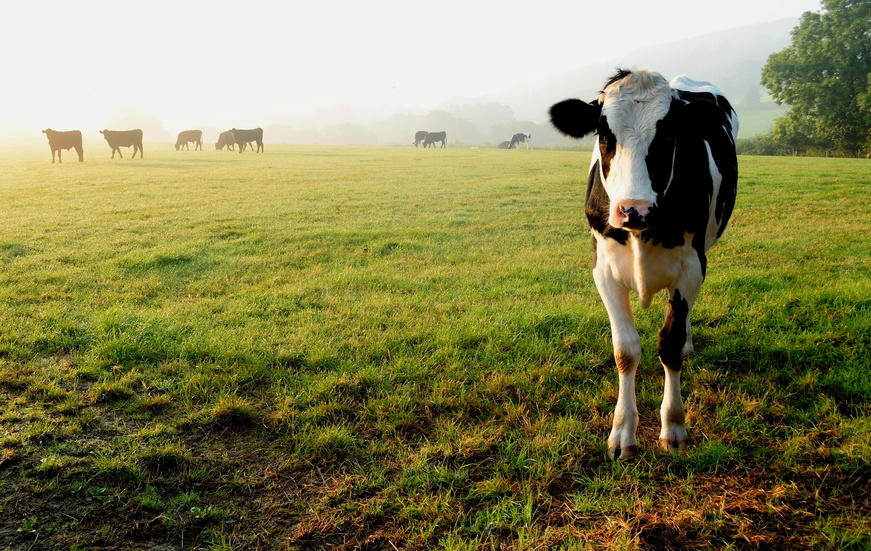 In Canada, many ranchers are now asking an age-old question: "Where's the beef?"
The U.S. Department of Agriculture's Ottawa bureau (yes, the USDA has foreign bureaus in Canada) has raised concerns about the shrinking cattle herd numbers in Canada. According to the bureau, the cattle herds of our northern neighbor are set to reach the smallest in 28 years. This is partially due to a reluctance of new generation ranchers to enter the industry.
Apparently, the Millennial set just isn't interested in ranching. However, that's only part of the problem.
"At present, Canada does not appear to be retaining sufficient numbers of heifers to fuel herd growth," the bureau stated in a recent report.
This trend led to spikes in fed cattle prices earlier in the year, which in turn fueled a 12% growth in Canadian heifer slaughter. There was also a 16% surge in cow slaughters during the first half of the year. With slowing growth, this could potentially lead to further livestock losses for the Canadian beef industry. As a result, some experts are questioning whether these trends are sustainable in the long run.
"Heifer retention numbers are not enough to drive any expansion across Canada," Brian Perillat, a manager and senior analyst with Canfax, said to Alberta Farmer Express.
However, despite the issues with the Canadian cattle herd numbers, prices are still good in the meat market. The demand for beef has not waned. In fact, here in the United States, the beef producing industry is still very strong. The total value of cattle and calf production was $60 billion in 2015 alone, and this number has only grown in the years since.
"Local demand has been fairly strong for these cows and that's what's driving the cow market," Perillat added.
However, despite the strong demand, there is a little concern. Slaughter has increased substantially in Canada, but beef production has only increased 4% there. In addition to this, the average carcass weights have been 40 pounds less than they were just a year ago. This has many industry watchers concerned for the Canadian beef market's future.
Price-per-cow has also been swinging widely, according to Perillat. There has been a $700-per-cow spread between high and low prices in the last year. However, prices are still historically strong, and demand is still high.
"And I'm not completely sure it's at max level yet," said Perillat.