A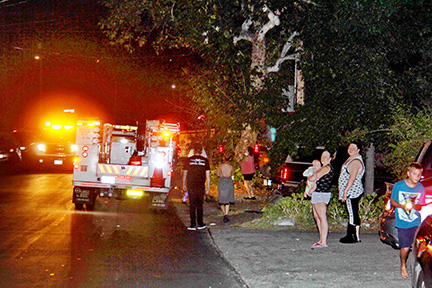 Mylar balloon struck a power pole on Haines Canyon last Friday and caused a possible arcing explosion that led to a  power outage in Tujunga that affected over 150 residents
The incident happened shortly after 9:45 p.m. in the Haines Canyon Tujunga Canyon area, DWP workers said.
It was believed the balloon struck a power pole, and live wires began to arc, but no wires went down.
The problem was located and fixed within 30 minutes and neighbors who had heard the explosion returned to their homes.
One man said he heard an explosion inside his bedroom so loud, it scared all of the people in his house.
"Like a big light, fire, like a blow-up, boom!," described Armen Kachaqurian. "Everybody came out because they didn't know what it was. They thought it was a bomb."
No injuries were reported as crews worked to fully restore power.